THE ENTREPRENEURIAL SPIRIT
Founded in 1975 under the ESKULANAK name by its current co-manager, Jean-Marc Charritton, the LAUAK Group began by supplying sheet metal components to Dassault Aviation. Today, the group is one of the main manufacturer-suppliers of primary components, sub-assemblies and assemblies for the aeronautics industry.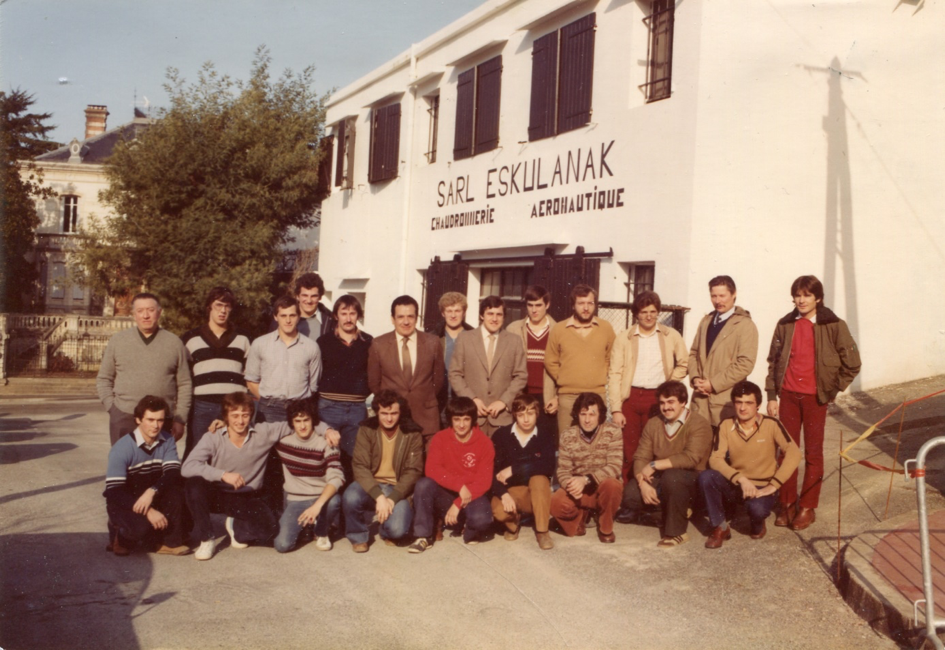 THE BIRTH OF A GROUP
In the early 2000s, the LAUAK Group accelerated its development by creating a "Best Cost" site in Portugal and through an external growth strategy, both to achieve a critical size and to acquire new skills and diversify.
Today, the LAUAK Group is a key partner of aircraft manufacturers, aerostructure leaders and major OEM manufacturers.