The LAUAK Group uses more than 50 digitally-controlled machines to manufacture machined basic parts and sub-assemblies.
On each development segment, the Lauak Group endeavours to offer a local development solution to its customers and best cost solutions in terms of production.
The areas in which we offer machining are as follows:
4 and 5-axis aluminium machining of small and medium dimensions
5-axis aluminium machining of large dimension (up to 4m)
Machining of hard metals, wrought and cut from solid, 4 and 5-axis small and medium dimensions
Machining of large dimension hard metals (up to 4,000 mm)
Machining, milling and vertical machining
MACHINING OF SMALL/MEDIUM SIZE HARD METALS
Wrought and cut from solid
Rib 5
E2 -170/190
EMBRAER
MACHINING OF LARGE DIMENSION HARD METALS
The machining of large dimension structural parts for the aeronautical industry and the defence industry is a specialism of our L'Isle Jourdain site which can machine parts of up to 4,500 mm thanks to the recent acquisition of a Makino T4 (5-axis 4-metre machining centre), the only machine of its kind in Europe, and a Makino T2.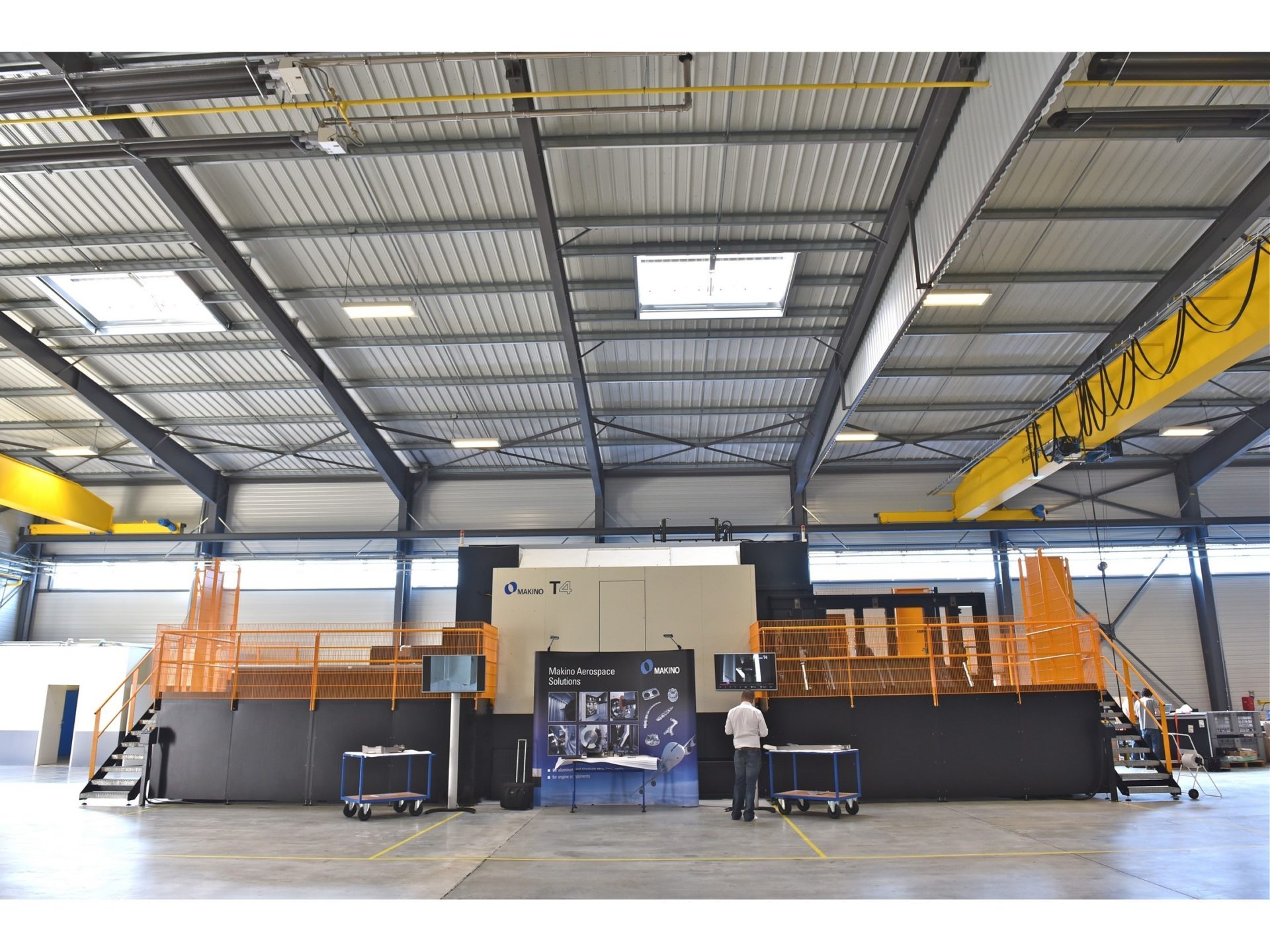 Large dimension, hard-metal machined parts
Lateral panel
A320
AIRBUS
Spar
DASSAULT AVIATION
(850kg of titanium)
LARGE DIMENSION ALUMINIUM MACHINING
We have invested in 3 BRETON 5-axis machines, 2 of which are installed in our new site in Grandola.
RIB
F6X
DASSAULT AVIATION
Aluminum forging frame
F900/F2000
DASSAULT AVIATION